Eva Peterson Lenassi
Pottery Studio
CLASSES
Eva's pottery studio is home to a variety of group classes, drop-in classes and workshops for different interests, ages and skill levels, where you can make your very own pots, sculptures and more from clay!
Classes are delivered by Eva and a group of in-house and visiting potters and artists. One-on-one classes with Eva are also available.
Gift cards may be purchased for classes.
For current class schedules see the website (in Slovene):
https://www.etno-muzej.si/en/lokacije/loncarski-atelje
or check the Facebook group:
or send an email to playinclay@gmail.com
For further information about class content contact Eva directly:
lenassieva@yahoo.com
+386 40 385 345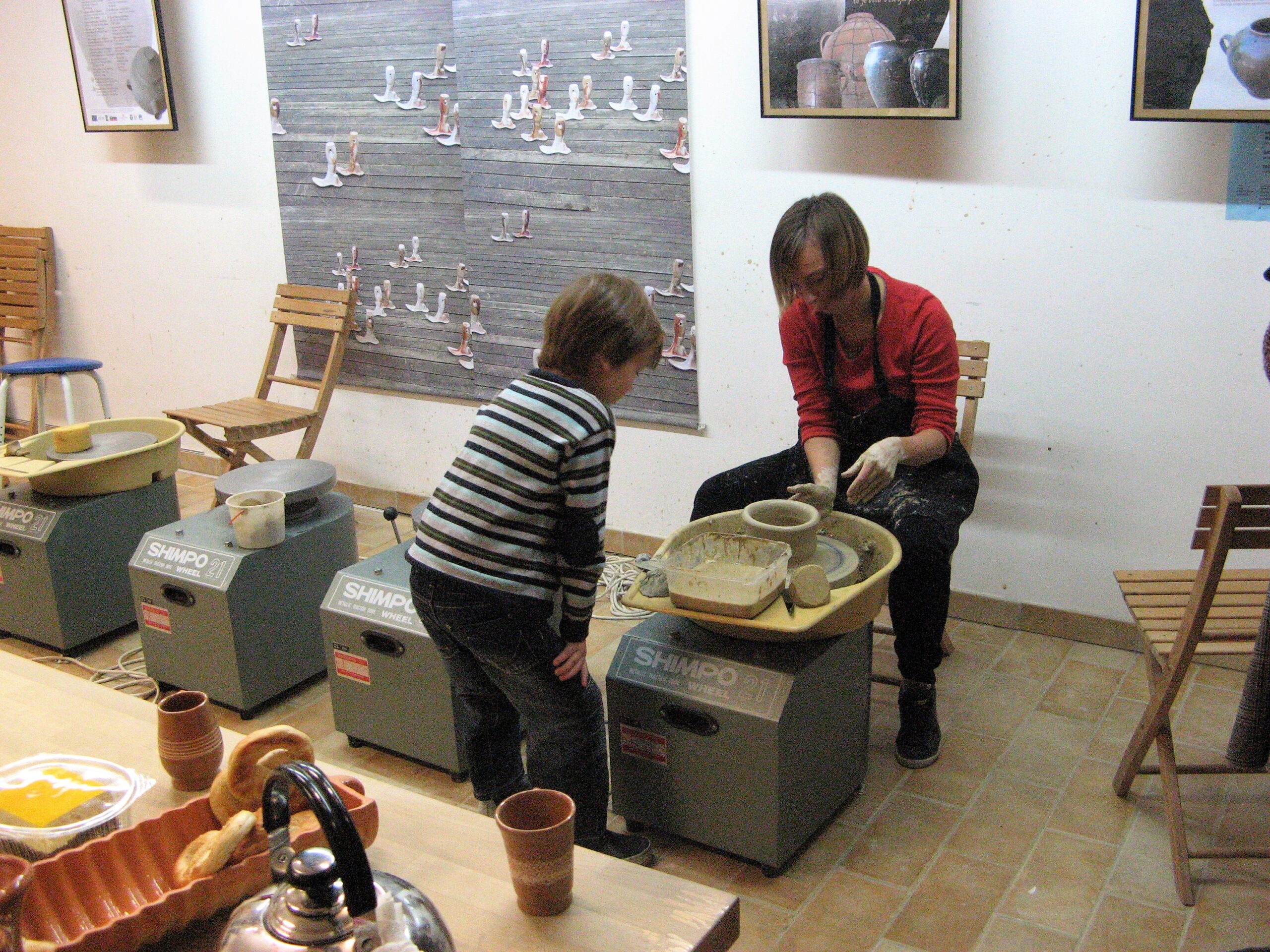 SHOP
Eva's unique handmade ceramic artworks and beautiful pottery is ideal to be shown and used at home or gifted to loved ones or as business gifts.
Sales of ceramic artworks are by appointment at the Pottery Studio SEM. Contact Eva directly:
+386 40 385 345
Pottery Studio SEM location: https://www.evapetersonlenassi.com/contact/